Visa Dubai (UAE) Online processing office from Italy. Minimal documents required and without seeking for local sponsor in UAE and without security deposit to the immigration.
GET DUBAI VISA
FROM
ITALY
All Visa types are valid in all Emirates in the UAE

(Dubai, Abu Dhabi, Sharjah, Ajman, Umm Al Quwain, Ras Al Khaimah and Fujairah).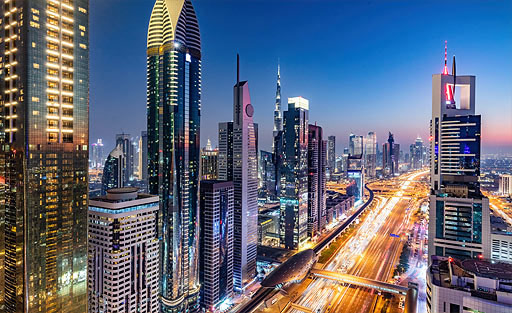 Required documents for Dubai Visa
* Applicant's color passport copy.
* Applicant's color passport size photograph.
Applicant's passport must have a minimum validity of six months.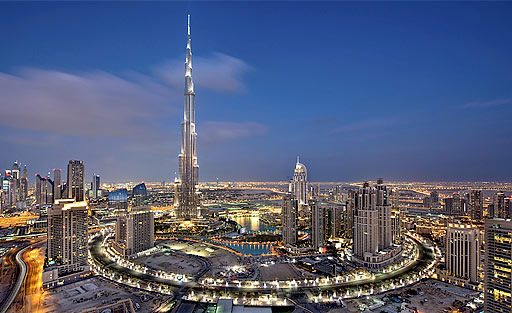 Visa Dubai Online Services
* Document preparation and verification.
* Direct submission to Dubai Immigration.
* Online monitoring of visa status.
* Dedicated customer service available 24/7.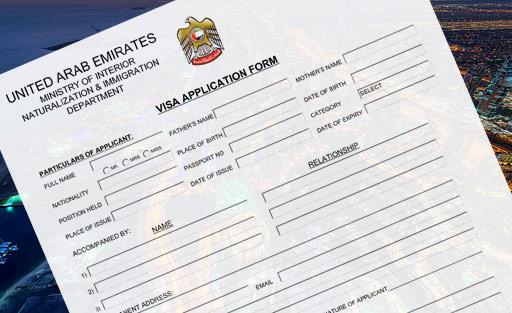 Depending on the purpose of your visit to the United Arab Emirates, there are several different types of visa you can obtain. All visas are valid in all Emirates.
Dubai Visa Online Service for Tourists and Business travelers!
You can get a Dubai Visa from Italy by completing our online application form, and you can
fly with any airline.
Get Dubai UAE Visa, Faster, Easier and Safer !
If you live in Italy and want to visit Dubai, United Arab Emirates, you will find everything you need to know about Dubai Visa, from policies to paperwork, on this website. This page will tell you everything you need to do about obtaining a Visa to Dubai from Italy.
(FAQ) Frequently Asked Questions
The office was formed in 2001 in order to provide Dubai Visa in a quick and easy way for all those who want to visit the United Arab Emirates, for family visits as well as those on long-term business visits. Using our agency, you are bypassing the process of seeking local sponsors in UAE, and you will get your UAE entry permit in a simple way without security deposit. Visa is valid for all seven Emirates (Dubai, Abu Dhabi, Sharjah, Ajman, Umm Al Quwain, Ras Al Khaimah and Fujairah). We provide superior visa services for both business and leisure travelers. It is enough to send an electronic copy of the passport (valid for at least 6 months), copy of passport size photograph, and our team will soon get in touch with you in order to finalize your visa application. Our goal is to exceed the expectations of every client by offering outstanding customer service, flexibility and greatest value. For us, the most important thing is to treat each of our clients with the utmost professionalism and courteousness and to ensure prompt delivery of our services.

If you are living in Italy and considering a short or long trip to Dubai or the United Arab Emirates to see friends or go on an adventure trip, our Dubai Visa Services will help you secure a UAE visa so that you can make the most of your trip.
Before going on a journey, every tourist should investigate the entry requirements of their destination country. The UAE requires all tourists to hold a passport that is valid for at least six months from the date of their arrival. If your passport is less than six months valid, you must renew it before applying for a visa and traveling to the UAE. The passport must have at least one blank page.
Interesting facts about the UAE
The UAE is one of the Middle East's safest countries. The transportation system of the United Arab Emirates is well developed. In the UAE's bigger cities, medical care is first-rate. As a result of its fast expansion and world-class beach resorts, the UAE has become a popular destination for family vacations and city breaks.
Visa Dubai Online Process
* Choose the type of the visa
* Fill out the application form
* Upload your documents
* Your application will be reviewed (1-4 hours)
* We will send you invoice via E-Mail
* Complete your payment for the visa fees
* You can check your visa status online
* You will get email after your visa has been approved
* Print the visa and have a pleasant and enjoyable trip!
Who can apply for Visa Dubai Online?
Citizens and residents of:
Venezuela, Panama, Bolivia, Dominican Republic, Ecuador, Guatemala, Nicaragua, Puerto Rico, Jamaica, Antigua and Barbuda, Dominica, Guadeloupe, Guyana, Martinique, Belize, Aruba, St Lucia, Trinidad and Tobago, Cuba, South Africa, Papua New Guinea, Suriname, Albania, Kosovo, Macedonia, Bosnia and Herzegovina, Turkey, Brazil, Argentina, Mexico, Paraguay, Uruguay, Chile, Peru, Colombia, Costa Rica, Honduras, El Salvador, Barbados, Germany, Austria, Switzerland, Sweden, Italy, Norway, Finland, France, Spain, Portugal, Ireland, Luxembourg, Netherlands, Belgium, Denmark, Hungary, Romania, Australia, United Kingdom, Canada, United States of America (USA)
can submit visa application via online UAE visa application form and get visa completely online.
In Addition:

Ecuadorian, Venezuelan, Guyana, Suriname, Panamanian, Bolivian, Nicaraguan, Guatemalan, Belizean, Cuban, Jamaican, Dominican Republic, Puerto Rican, Aruban, St. Lucian, Trinidadians and Tobagonians, Turkish, South African, Albanian, Kosovar, Macedonian and Bosnian Citizens
can apply for a UAE visa even if they do not live in one of the countries listed above.