Our service is to provide visa for UAE on a quick and easy way (without seeking for local sponsor in UAE and without security deposit to immigration), with minimal documents (copy of passport and copy of the photo). If you are not qualified for the visa upon arrival, you will need to get a Dubai visa before you begin your travel.
UAE ENTRY VISA PROCESSING OFFICE
VISA FOR DUBAI, ABU DHABI - UAE
Dubai Visa service for tourists and business travelers!
All Dubai visas are valid for all the Emirates

(Abu Dhabi, Dubai, Sharjah, Ajman, Umm Al Quwain, Ras Al Khaimah and Fujairah).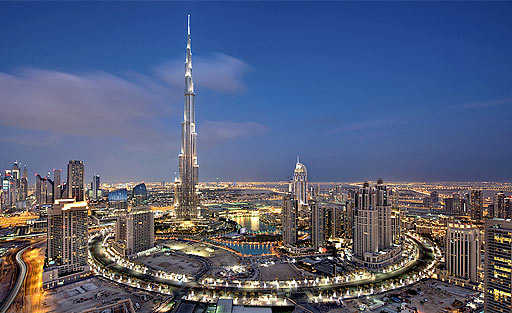 Dubai is one of the seven United Arab Emirates. The Emirate is located on the Southeast coast of the Persian Gulf. Dubai has the largest population in United Arab Emirates. No doubt that Dubai is one of the best locations. With an unparalleled coastline, beautiful desert and magnificent cityscapes, memories are waiting to be made here.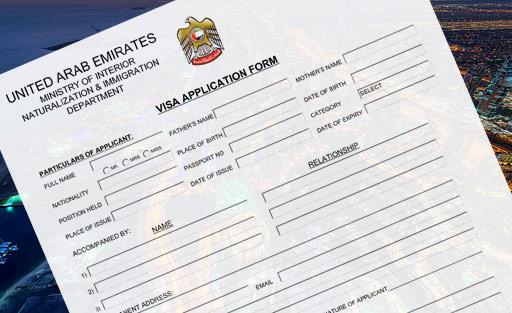 Visa Types for Dubai, UAE
Depending on the purpose of your visit to the UAE, there are several different types of visa you can obtain. Visa for a period of 14 and 30 days (Single / Multiple entry visa). All visas are valid for all the Emirates. The UAE e-Visa is a government-issued travel permit that allows qualified nationals to visit the UAE for short or long stays.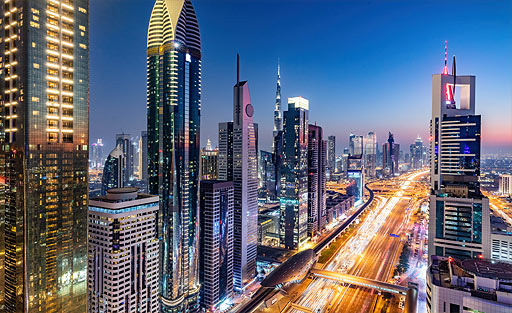 We have prepared answers to important questions and information you need to know before you begin your process of obtaining UAE, Dubai visa. How to apply for a UAE visa? Do I need a sponsor? How do I receive the visa? etc. Please read all information carefully and find answers to these and other related questions before applying for UAE Visa.
Over our Online Visa application service you can get Visa, and you can
Travel with any Airline company.
Get Dubai UAE Visa, Faster, Easier and Safer !
Who can apply for UAE visa?
All nationalities who are Residents of the following countries:

Brazil, Argentina, Mexico, Paraguay, Uruguay, Chile, Bolivia, Peru, Ecuador, Colombia, Venezuela, Guyana, Suriname, Panama, Costa Rica, Nicaragua, Honduras, Guatemala, Belize, El Salvador, Cuba, Jamaica, Dominican Republic, Puerto Rico, Aruba, St. Lucia, Barbados, Trinidad and Tobago, Turkey, South Africa, Albania, Kosovo, Macedonia, Bosnia and Herzegovina, Germany, Austria, Switzerland, Sweden, Italy, Norway, Finland, France, Spain, Sweden, Ireland, Luxembourg, Netherlands, Belgium Denmark, Hungary, Romania, Poland, Portugal, Australia, United Kingdom, Canada and United States of America (USA)
can submit application via online UAE visa application form and get visa completely online. Before you travel to the UAE, please check your visa requirements and make sure you have a valid visa if needed. Depending on your nationality, you may be able to obtain a visa on arrival or must apply for the visa prior to your travel.
Please check your visa and passport requirements
In Addition:

Ecuadorian, Venezuelan, Guyana, Suriname, Panamanian, Bolivian, Nicaraguan, Guatemalan, Belizean, Cuban, Jamaican, Dominican Republic, Puerto Rican, Aruban, St. Lucian, Trinidadians and Tobagonians, Turkish, South African, Albanian, Kosovar, Macedonian and Bosnian Citizens
can submit UAE visa application even if they are not resident in countries listed above.
The office was formed in 2001 in order to provide Dubai Visa in a quick and easy way for all those who want to visit the United Arab Emirates, for family visits as well as those on long-term business visits. Using our agency, you are bypassing the process of seeking local sponsors in UAE, and you will get your UAE entry permit in a simple way without security deposit. Visa is valid for all seven Emirates (Dubai, Abu Dhabi, Sharjah, Ajman, Umm Al Quwain, Ras Al Khaimah and Fujeirah). We provide superior visa services for both business and leisure travelers. It is enough to send an electronic copy of the passport (valid for at least 6 months), copy of passport size photograph, and our team will soon get in touch with you in order to finalize your visa application.
Before going on a journey, every tourist should investigate the entry requirements of their destination country. The UAE requires all tourists to hold a passport that is valid for at least six months from the date of their arrival. If your passport is less than six months valid, you must renew it before applying for a visa and traveling to the UAE. The passport must have at least one blank page. There is also a visa requirement.
Learn more about Dubai / UAE visa entry requirements.
Required documents to apply for Visa:
* Passport copy with a minimum validity of 6 months.
* Photo with clear background

Children traveling with parents:
* Passport copy
* Clear Photo
* Birth certificate
All passengers traveling to Dubai are no longer required to present a COVID‑19 vaccination certificate or perform PCR test.​
Interesting facts about the UAE
The UAE is one of the Middle East's safest countries. The transportation system of the United Arab Emirates is well developed. In the UAE's bigger cities, medical care is first-rate. As a result of its fast expansion and world-class beach resorts, the UAE has become a popular destination for family vacations and city breaks.
Visa Dubai Online Services
* Document preparation and verification. * Direct submission to Dubai Immigration. * Online monitoring of visa status. * Dedicated customer service available 24/7.
After you fill in an application on our web site, our team will review and contact you quickly. Visa processing time is from 3-5 working days. You can submit your visa application over Online UAE Visa Dubai Application Form.
EXPRESS UAE Visa Service processing time is 24-48 hours.